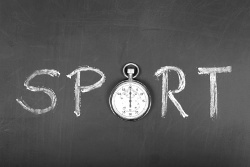 OVERVIEW
Recognized expertise in sports law
Joëlle Monlouis is a lawyer and is also passionate about sports since childhood. She used to perform as an amateur athlete and played football for many years.

She knows from experience sport's demanding nature and values.
Combining her passion and professional expertise led her to create her own firm, to meet the athlete world's needs.
Today, Joëlle Monlouis is especially involved in sports corporate governance, with extensive experience in that domain.